Advantages of an estate entrance gate
Avoid any unknown vehicles from entering your property with an exceptionally beautiful driveway gate and operating system installed by North Atlanta Fence & Gate Company!
Whether it is rain or shine, simply click a button inside your car to open or close the gate without exiting your vehicle.
Our team has been installing top-notch gate entrance systems for 20+ years! We are focused on providing high-quality service and excellent customer satisfaction.
Steel Estate Entrance Gates
North Atlanta Fence & Gate Company installs Automatic Gate Openers, Automatic Gate Controls including gate remote controls, and Steel or Wood Entrance Gates. Let us help you with your very own custom-designed automatic driveway gate or property security gate.
We Install Complete Gate Operator Systems. Accessories Include:
Gate Arms, Digital Keypad, Transmitters, Exit Sensor and Solar Panels
25 - Digital Code Key Pad / Pedestal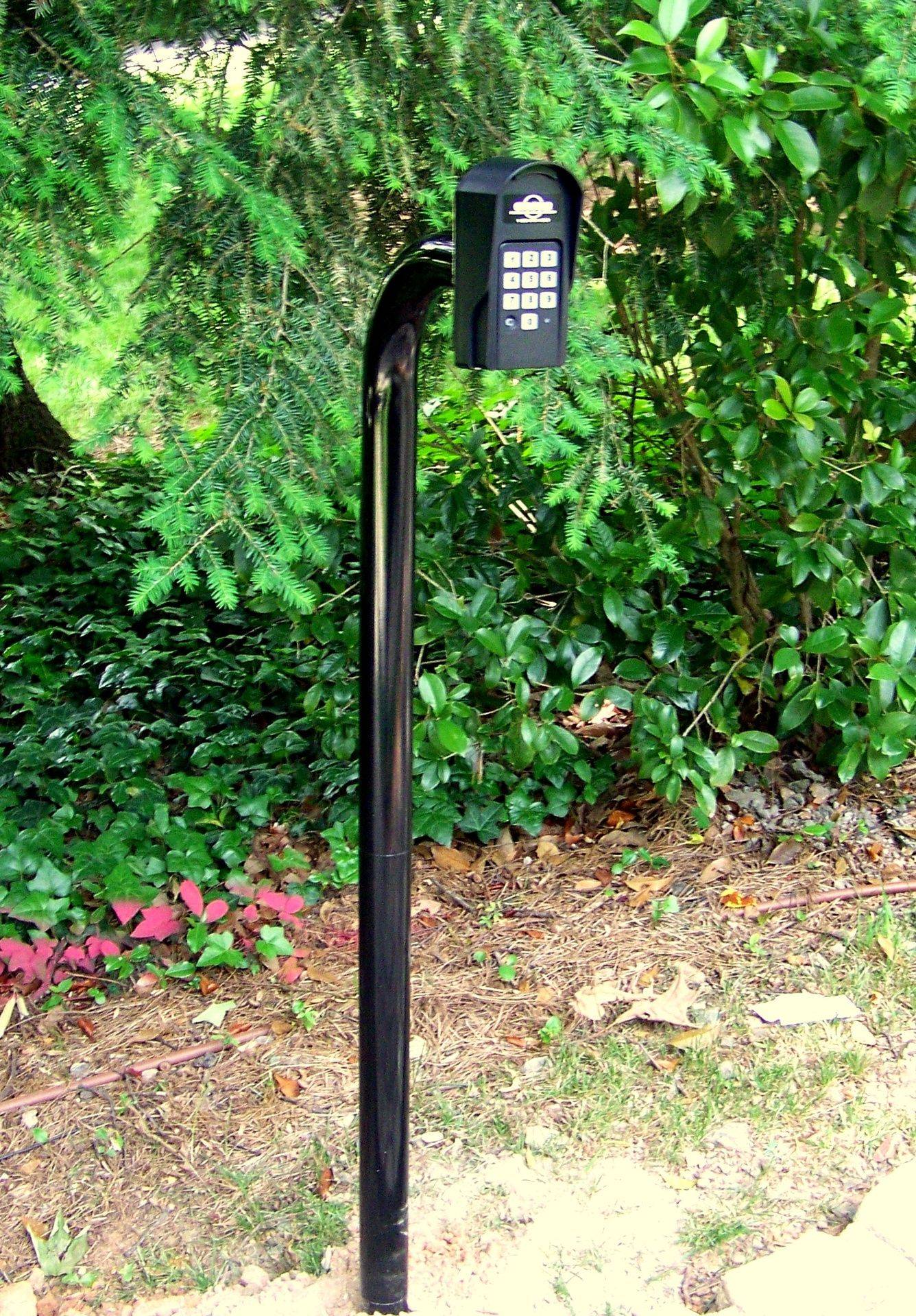 Digital Keypads are designed to allow access to your property for friends and family and can be easily installed as a wireless system. Keypad Pedestals are in-ground and surface mount pedestals are designed to mount digital keypads, wireless intercom systems, and other access control devices.
Digital Key Pad with Intercom
A Digital Keypad with Intercom is designed for your automated gate with the ability to "speak to" and "screen" visitors safely from inside your home. Ideal for securing gate entrances while providing controlled access.
Solar Battery Charger / Gate Solar Panel
Available in 5 Watt and 10 Watt.
If your gate system is located far from an AC power outlet (or greater than 1,000 feet) you can choose to charge your system with these high output solar panels.