NORTH ATLANTA FENCE & GATE COMPANY

NORTH ATLANTA FENCE & GATE COMPANY

NORTH ATLANTA FENCE & GATE COMPANY
North Atlanta Fence & Gate Company Specializes in All Types Of Fencing & Custom Driveway Gates
Our company is a trusted community partner for 20 + years. Our expert installation, high-quality materials, and customer service give us one of the best reputations in the business!
Welcome to North Atlanta Fence & Gate Company. We are a top-rated fence and gate company serving Canton and the surrounding communities. Check out our Photo Gallery to view examples of our work or call for information on a free consultation or estimate.
Our goal is to make your fence and gate installation project as simple and easy as possible. North Atlanta Fence & Gate Company provides peace of mind while increasing the value of your property. We are focused on providing high-quality materials and excellent customer satisfaction.
North Atlanta Fence & Gate Company works with businesses, residences & HOA's throughout Canton and surrounding counties to simplify the fence building process for you.
We accept all major credit cards
HOW DOES THE FENCE AND GATE INSTALLATION PROCESS WORK?
Which category best fits your project?
check out a sneak peek of our expert installation!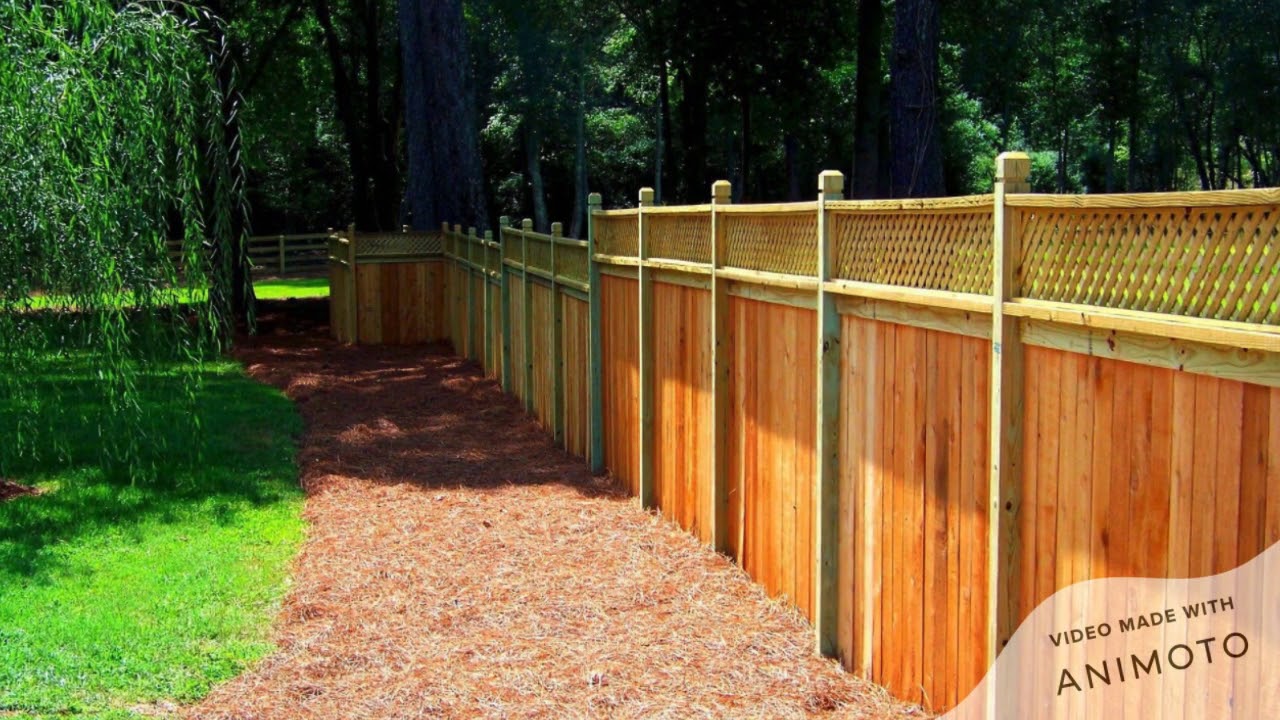 OUR SUPERIOR CRAFTSMANSHIP AND CUSTOMER SERVICE
GIVE US THE BEST REPUTATION IN THE BUSINESS!
Calvin P. 03/02/2022 5 stars
" I came across ***** at a job site and asked him if he could take a minute and give me a quote on installing a post and rail fence on my property. He immediately agreed to and within minutes he was able to give me a fair price and start date. He accomplished the job and it looked fantastic! He did exactly what he said he would do and cut no corners. I would highly recommend North Atlanta Fence Co. Great Job!"
Billy Thompson / April 2022
"Larry and his crew of 6 installed 350 feet of 4 board farm fencing. They showed up as scheduled installed the post and concrete in a day. They returned 2 days later and installed the boards and wire also in a single day. The following day 2 of the crew came out and sprayed the fence. Very pleased with the job and the work ethic of the crew!"
Michael N. 01/05/2022 Alpharetta, GA
"The owner Larry and his crew have been fantastic to work with. Not only did they install a beautiful 8' privacy fence at a reasonable price at my Canton, GA house, but also came back 6 months later and fixed a minor issue caused by a crazy storm with zero questions asked. It's a rare thing to find that a business does right by their customers the way North Atlanta Fence does. HIGHLY RECOMMEND!"
Rob D. 06/27/2021
"I was super impressed with this team, both the guys doing the install and the back office team. The owner helped me plan out my pastures and made sure that the work being done was to my satisfaction. We did a combination of 4 board and board+horse wire. The crew worked hard, cleaned up the job site each day and all-in-all did a very professional job. This fence is durable and from what I can see, will last for a long time!"
Douglas Green / 2020
"Great Experience!!! The team at this company does a great job. From Jessica who came out to price my job to Margie and Mallory who followed up with me as to when the job would be done and then Larry coming out to look and meet with me right before job!! They did an excellent job in a very timely fashion. Would definitely hire them again if needs warrant!!"
Joe Raboine / 2018
"Jessica and their crew at North Atlanta Fence did an amazing job and an affordable price. I've worked in construction my entire career and and was blown away by their speed and workmanship. Their crew came out and installed a 230' long four rail wood fence with wire and three gates in one day! Not only was their work top notch, they were all polite and very professional. I would definitely recommend them!"